Message from the Representive chairman
New Stage in Food Culture with the Kibun Spirit of Innovation,New Challenges, and Dreams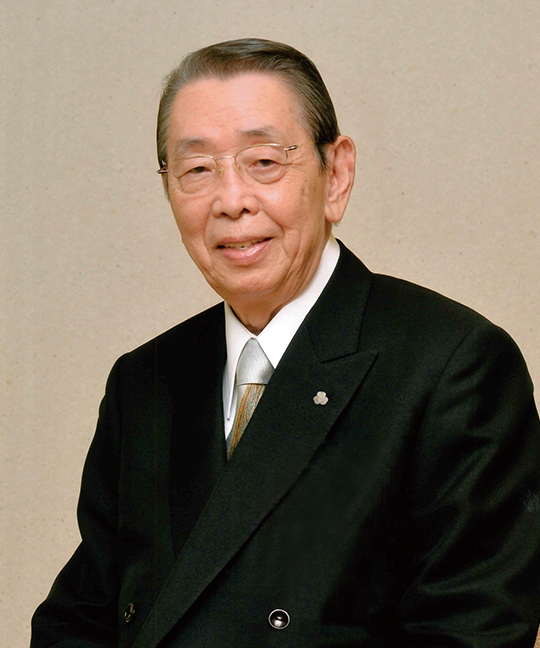 For the Growth of the Company
The Kibun Group operates an extensive business centered on the manufacturing and marketing of chilled foods, the core of which is fish paste-based products. Since being established in 1938, the Company has grown into a corporate group with net sales of more than 100 billion yen. I believe that this achievement reflects the loyal faithful patronage we have received from our many customers as well as our ongoing commitment to innovation, meeting new challenges, and our dreams. This is our founding spirit, and it is based on thinking and acting from our customers' perspectives and being grateful to them.
Staying ahead of the times and living in harmony with society
Today, the values of foods are diversifying in response to the changing times and shifts in lifestyle. In line with the belief that traditions develop precisely because they transform in ways suited to the times, we will act in harmony with society, and we are working on ideas and technical innovations that do not just meet current demands but those that are ahead of the times.
In particular, we are focusing on fish paste-based products that are attracting attention worldwide for their health value. We pursue better tastes and health by bolstering our marketing in Japan, while respecting every region's food culture, and by proposing new values overseas by strengthening product development.
Kibun's manufacturing philosophy and commitment to our customers
At the Kibun Group, our manufacturing philosophy is grounded in the following understanding: "When in doubt, do not purchase the stock, do not produce, do not ship, and do not sell." This philosophy has been inculcated in all of Kibun's employees for the past 50+ years, long before the phrase "food safety" became widespread.
It is our conviction that food cannot be called truly delicious unless it is safe, and we aim to deliver great-tasting foods to meet the needs of customers and the times with ever-greater precision. Driven by this dual commitment, we will continue to strive relentlessly in all of our business activities.