Message from the Representative President
We will contribute the bright, healthy lifestyles of our customers by providing foods that are both delicious and enjoyable.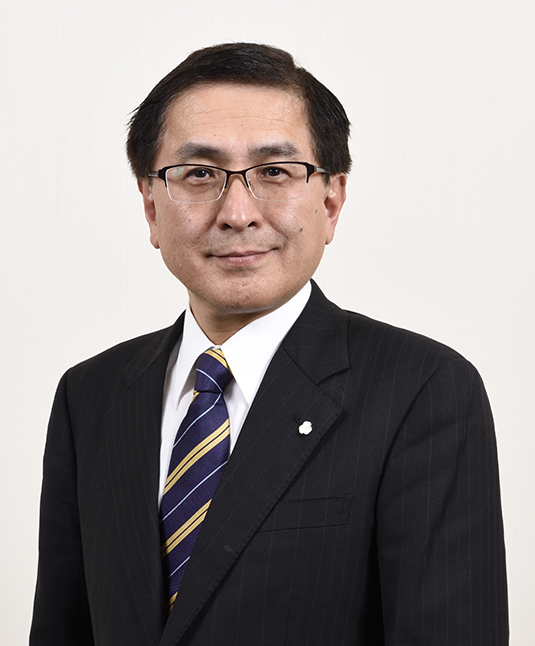 Kibun Foods was founded in Hatchobori, Tokyo in 1938 as a rice sales business, moved its base to Tsukiji, became a seafood wholesaler, and then began manufacturing fish paste-based products. In our history of more than 85 years, we have taken on many challenges.
Based on the founder's desire to "deliver good products to customers while they are still fresh," we laid the foundations for manufacturing and selling fish paste-based products, including product packaging, development of surimi, and the establishment of a refrigerated distribution network. Since then, we have continued to provide a wide variety of products that will remain in the memory of Japanese people, such as the long-selling products "Chee-chiku", "Uogashi-age", and "Helathy Noodle" that meet the health consciousness. The Kibun Group operates an extensive business centered on the manufacturing and marketing of these chilled foods.
Since being established in 1938, the Company has grown into a corporate group with net sales of more than 100 billion yen. I believe that this achievement reflects the loyal faithful patronage we have received from our customers as well as our ongoing commitment to the founding spirit "Innovation, meeting New Challenges, and Dreams."
At the Kibun Group, our manufacturing philosophy is grounded in the following understanding: "When in doubt, do not purchase the stock, do not produce, do not ship, and do not sell." This philosophy has been inculcated in all of Kibun's employees for the past 50+ years, long before the phrase "food safety" became widespread.
It is our conviction that food cannot be called truly delicious unless it is safe, and we aim to deliver great-tasting foods to meet the needs of customers and the times with ever-greater precision. Driven by this dual commitment, we will continue to strive relentlessly in all of our business activities.
The Kibun Group has launched the "Midterm Management Plan 2023" for three years from fiscal 2021 with the aim of improving corporate value. Today, amidst various social issues and drastic environmental changes around the world, there is a growing demand for the realization of a sustainable society. We will face these changes, evolve the trust and technology we have cultivated over our 85-year history, and continue to grow as a sustainable company. Our mission (Purpose), "Kibun Group will contribute the bright, healthy lifestyles of our customers by providing foods that are both delicious and enjoyable" is the cornerstone of our corporate activities. We will organically demonstrate the comprehensive strength of our group and support your wellness life through the development of food-related businesses not only in Japan but also globally.
We look forward to your continued support and guidance to the Kibun Group.