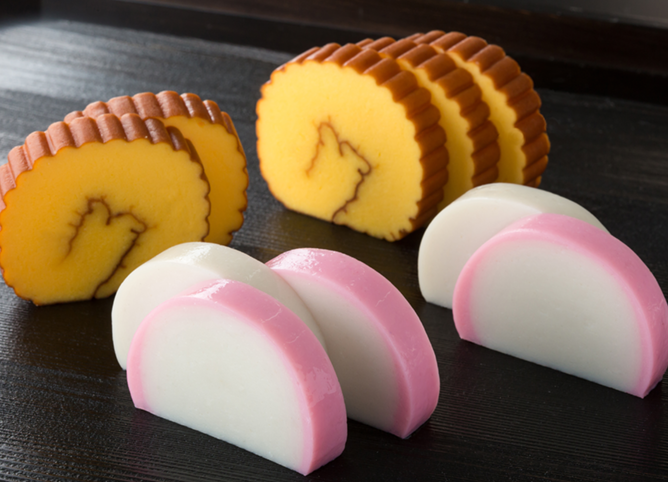 Fish paste-based products are traditional foods that Japan, as "a country of fish eating" is proud of.
Surrounded on all sides by the sea, Japan has depended on marine resources for protein. Throughout the ages and across the country, people have made and eaten fish paste-based products, such as hanpen (a boiled surimi fish paste filled with tiny air bubbles), kamaboko (loafs of surimi fish paste steamed on small wooden boards), satsuma-age (fried fish cakes with other ingredients mixed in), and chikuwa (surimi fish paste grilled on a skewer). The oldest mention of kamaboko is in a book from 1115 on imperial court ceremonies.
Kibun and the Start of Fish Paste-based Products
Kibun began in the rice sales business in Tokyo in 1938, and then focused on selling fruit, wholesaling marine products, and other food products of the times. Our founder had a fateful encounter with surimi in 1947, and the following year, 1948, he was taken with surimi and began manufacturing it.
In addition, we cooperated on the development of frozen surimi and commercialized it at our factory because we wanted more consumers nationwide to enjoy this product.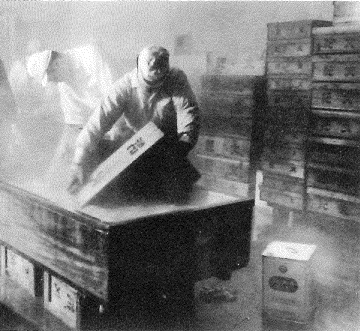 Kibun Products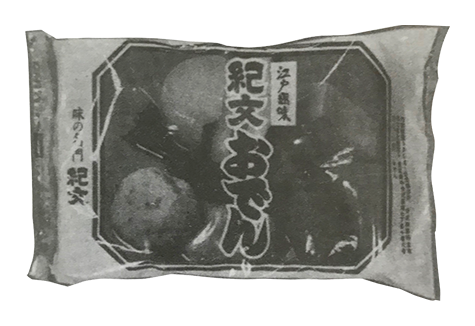 Later, we developed other products, such as a resealable pouch holding oden (a traditional stewed winter dish made in a soy broth) as well as satsuma-age (fish cakes) made with plenty of vegetables in response to consumers being more health conscious, more people eating alone, and more people eating at home. Because of these changes, consumption of fish paste-based products rose.
Moreover, to grow the range of delicious fish paste-based products, Kibun used proprietary technology to develop unique, original products through combinations of ingredients. Uogashi-age and Chee Chiku, for example, combine fish with tofu and fish with cheese.
Introducing the categories of surimi products
Kamaboko
Loafs of surimi fish paste steamed on small wooden boards until firm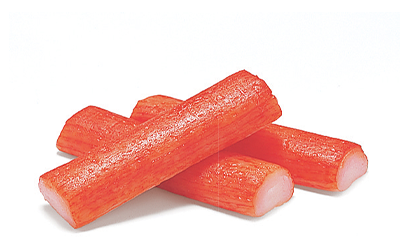 Crab-flavored seafood
Surimi fish paste flavored and shaped to resemble crab meat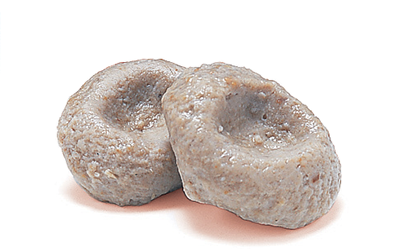 Tsumire (fish balls)
Sardine-based surimi fish paste shaped into balls and boiled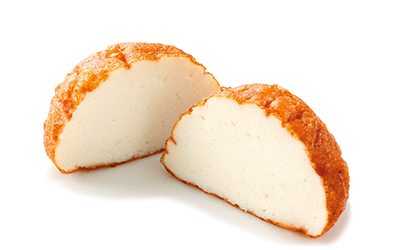 Uogashi-age
A deep-fried blend of surimi fish paste and tofu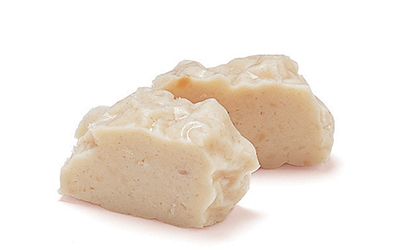 Suji
A boiled blend of surimi fish paste and cartilage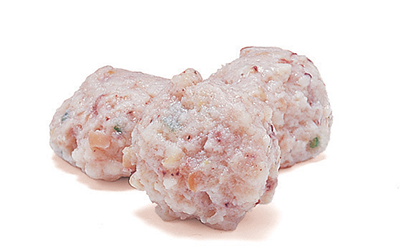 Nabedane
A steamed blend of surimi fish paste and other ingredients such as shrimp for use in hot pot dishes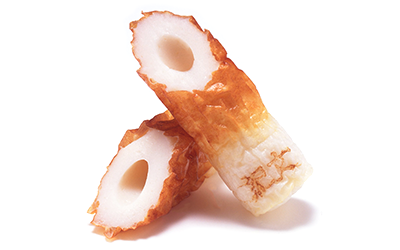 Chikuwa
Surimi fish paste grilled wrapped around a spit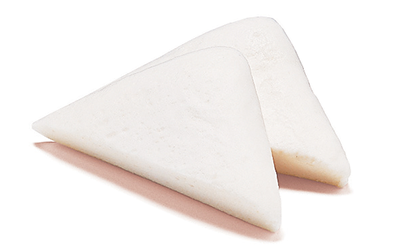 Hanpen
Boiled surimi fish paste filled with tiny air bubbles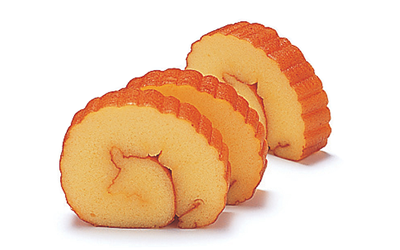 Date-maki
Grilled surimi fish paste mixed with egg and flavorings such as sugar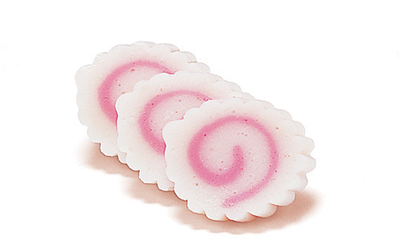 Naruto-maki
Boiled surimi fish paste characterized by a spiral pattern on the cross section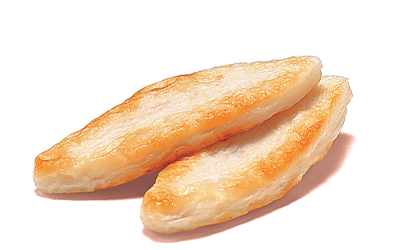 Sasakama
Grilled surimi fish paste shaped like bamboo leaves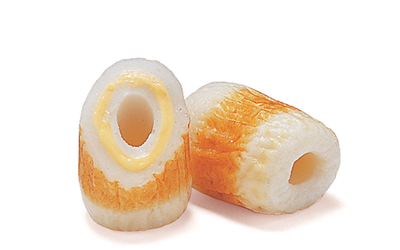 Chee Chiku
Chikuwa tubes with a Camembert-like cheese filling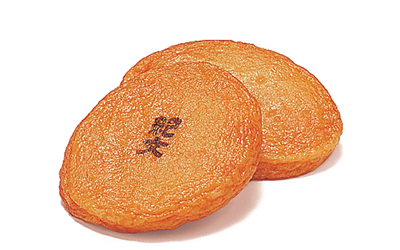 Satsuma-age
Fried fish paste sometimes with other ingredients mixed in