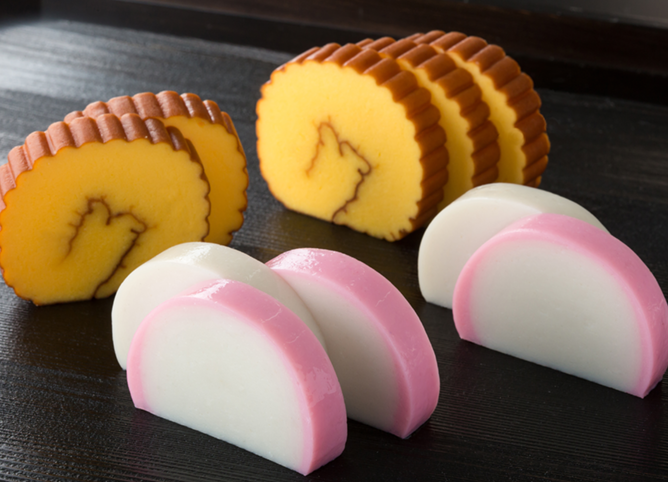 Creating classic Japanese flavor using modern technology
Surrounded on all sides by the sea, Japan has depended on marine resources for protein. Throughout the ages and across the country people have made and eaten seafood products such as hanpen (a boiled surimi fish paste filled with tiny air bubbles), kamaboko (loafs of surimi fish paste steamed on small wooden boards until firm), satsuma-age (fried fish paste sometimes with other ingredients mixed in), and chikuwa (surimi fish paste grilled wrapped around a spit).

These processed fish products are made through a series of production processes. First, the meat of white-fleshed fish such as Alaska pollock is minced and repeatedly and thoroughly rinsed in water. After this rinsing process only protein that does not dissolve in water remains as an accumulation of pure fish protein known as surimi or fish paste. Seasonings, salt, and other flavorings are added to this fish paste and ground together to make flavored fish paste. The flavored fish paste is then shaped, such as into loafs on small wooden boards, tubes wrapped around spits, or round or square patties. It is then cooked using various means-boiling for hanpen, steaming for kamaboko, frying in oil for satsuma-age, and grilling for chikuwa-creating processed fish products with different shapes, textures, and delicious tastes.