Bringing Kibun to dining tables worldwide.With the desire to contribute to bright and healthy diets.
The Kibun Group—with sales companies in the US, Asia, and Europe, and a food plant in Thailand—strives to become a trusted brand loved by customers around the globe.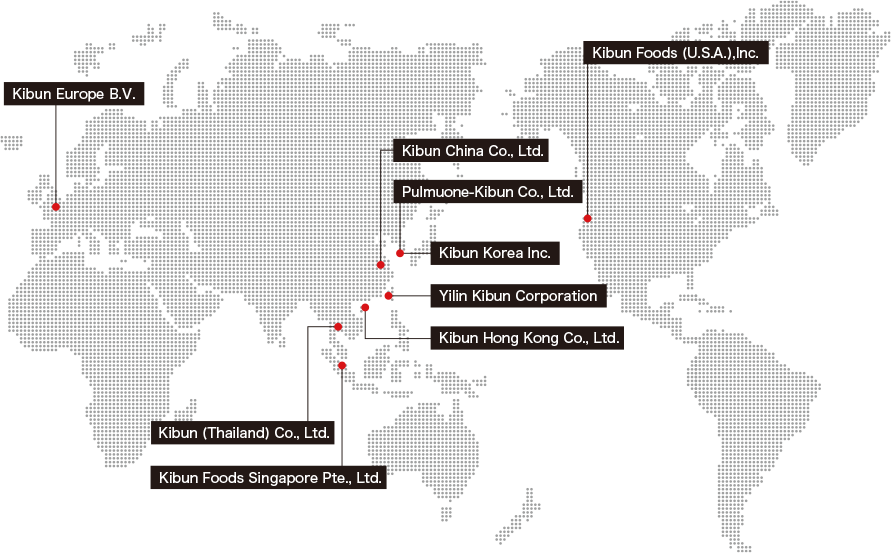 In Europe, the US, and other countries around the world, eating habits centered on livestock meat are being reconsidered along with a recent focus on health-conscious diets. In line with this approach, seafood has become more popular, and fish paste-based products, including Washoku (traditional Japanese cuisine), are attracting attention. Gluten-free foods are also a hot topic in North America.

Kibun is working hard to increase sales outside Japan, including crab-flavored seafood as an ingredient in foods such as sushi rolls and as a topping for salads, and Healthy Noodle, made from tofu lees powder and konjak flour. In this way, we are contributing to the happy and healthy lives of our customers.