Fish paste-based products
Different parts of Japan have created fish paste-based products that have become closely associated with local cuisine. We will pursue great taste and health while proposing new value that respects regional food cultures.
The appeal of fluffy, melt-in-the-mouth hanpen is that it is low in fat and healthy. The hallmark of Kibun's hanpen is that is stays soft and fluffy even when grilled.
We offer a variety of hanpen products to suit consumer's requirements, such as different sizes, low sodium, and a sandwich filled with cream cheese.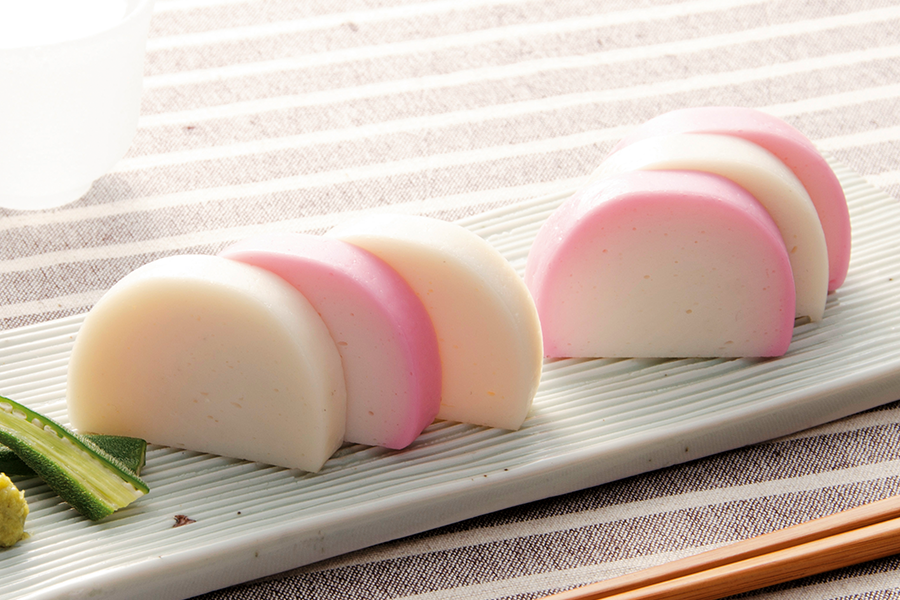 Characterized by a supple texture, kamaboko is the best-known fish paste-based product. In addition to the typical red and white kamaboko, we also sell grilled kamaboko with pieces of octopus inside and kamaboko with patterns that show up as characters in cross-section.
In 2017, we launched a new product: kamaboko made into the three-dimensional shapes of characters. It has been well received as perfect as a topping for foods and in children's bento lunch boxes.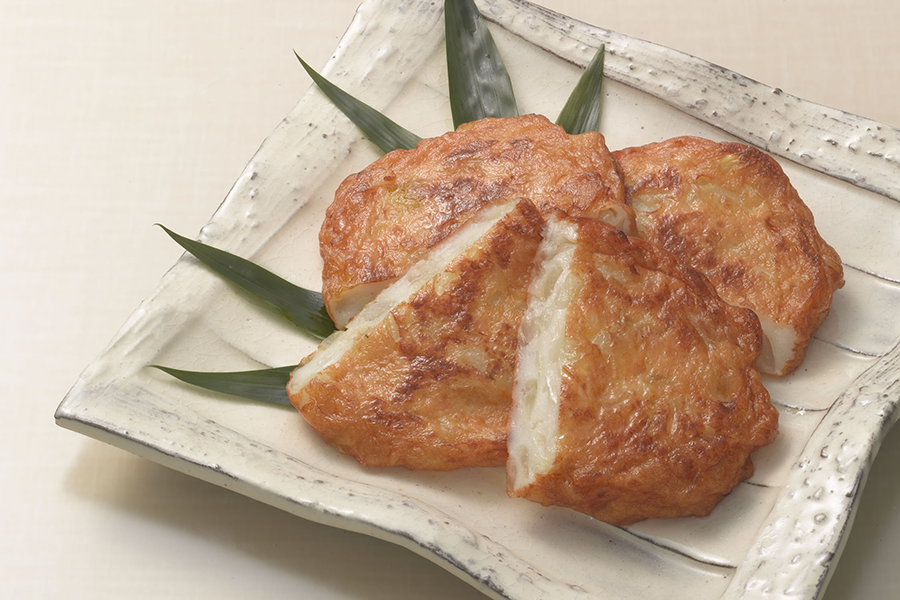 Satsuma-age is delicious as is, grilled, or boiled.
Shakitto Tamanegi Ten, one of our leading products, is the best-selling product in Japan among satsuma-age with other ingredients mixed into the fish paste. For this product, sold in trays, we succeeded in making it long-lasting while maintaining the appearance of volume and freshness by using Freshpack packaging.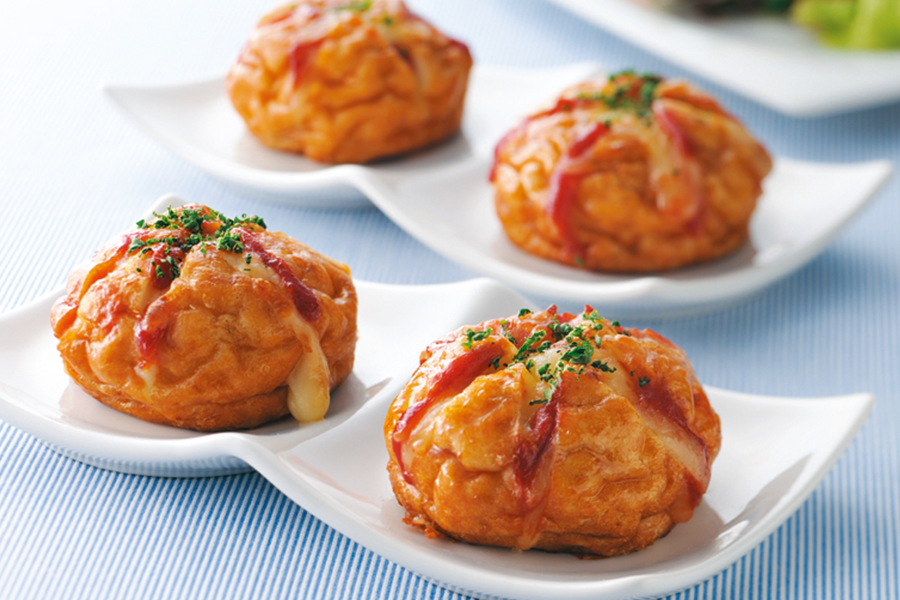 The half-moon-shaped satsuma-age Uogashi-age, launched in 1985, is a unique Kibun-only product. Characterized by a soft, smooth texture, it is made by blending surimi white fish paste and tofu, and has been loved by many customers for a long time.
We also offer seasonal flavor variants, such as edamame (green soybeans) and gomoku (a mixture of minced vegetables, fish, and meat).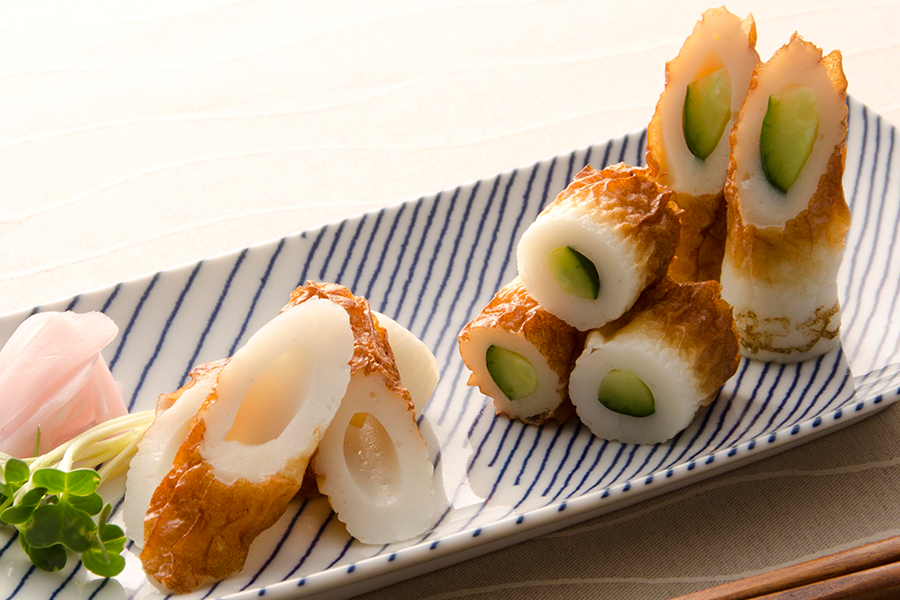 The word chikuwa can refer to both raw chikuwa, which is delicious eaten as is, or grilled chikuwa, which is very tasty when heated. Kibun's leading raw chikuwa product, Takebue, is characterized by a mellow flavor made with sun-dried bay salt and salt made by burning seaweed. Just by adding this to any dish, grilled chikuwa made with sea bream dashi (stock) imparts a wonderful umami texture.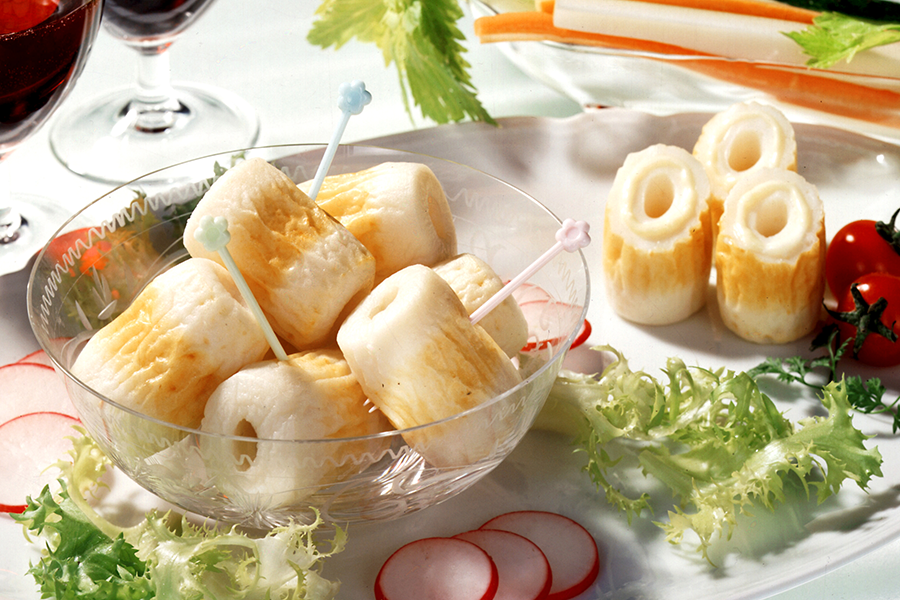 Chee Chiku is Kibun's original chikuwa with a creamy ring of cheese inside made by adding Camembert powder between layers of surimi fish paste.
Launched in 1996, this product won a Minister of Agriculture, Forestry and Fisheries Award at the National kamaboko Fair in 2001. Even now, we continue to come out with new flavors, making Chee Chiku a long-selling product loved by many.
boil-in-the-bag oden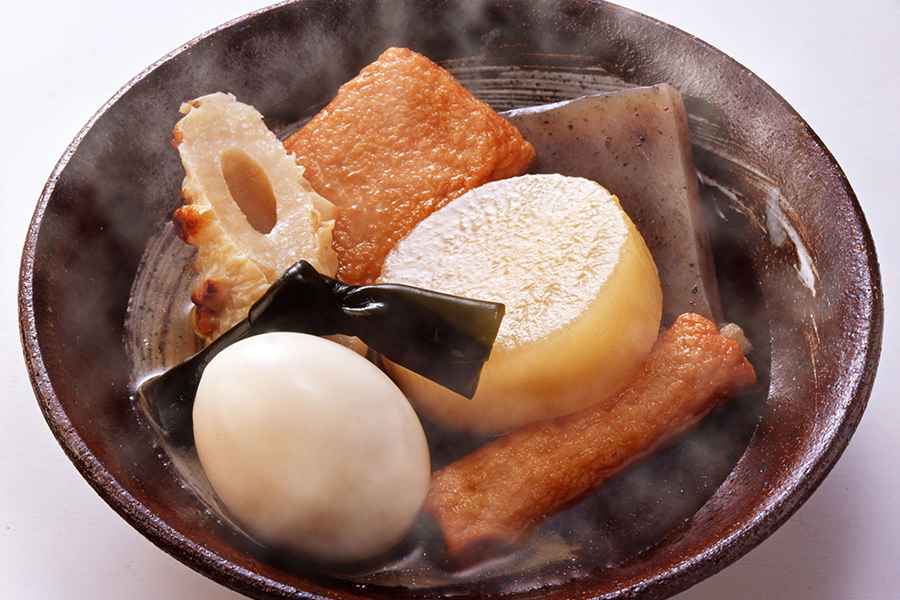 Kibun developed the industry's first boil-in-the-bag oden in 1964 out of a desire to create an innovative oden that can save customers the trouble of cooking.
These products can be stored at room temperature for a long time and can be prepared quickly (just by heating them up). In addition to our regular oden Ichinin Mae product, we offer Gotochi oden, a series of oden products based on regional styles.